Hello and welcome to my site.  If you are reading this page then you must be a fish fanatic like myself.  This site is run by a small team who are experienced fish keepers.
Who We Are
This site is run by a team of three experienced fish keepers who include;
Jason Barrett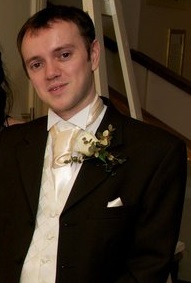 Role : Site Owner
Joined The Team : I created the site in October 2019
About Me : I have been keeping fish now for over 20 years and my favourite to keep are guppies. I have learned a lot about fish keeping over this time and I thought it would be a good idea to create a website about fish so I can teach others what I have learned. I currently have two writers who add articles to the site with me. I check each article and edit it before it gets published on the site.
John Brandon
Role : Writer
Joined The Team : John joined us from the start in October 2019
About John : John has kept fish all his life (since he was about 5). He started with keeping guppies and fell in love with fish keeping almost straight away.  That was 40 odd years ago. These days John still keeps fish and currently has two large tanks where he keeps many different types of fish such as Angelfish, Neon Tetras, Goldfish, Guppies and many more.
Brian Arial
Role : Writer
Joined The Team : Brian joined the team in January 2021
About Brian : Brian Arial has kept fish for leisure and worked with fish stores for most of his life. He enjoys writing and caring for aquariums and ponds.
What We Do
I look after all the admin that goes into running a site. I am lucky that I have two experienced writers who produce articles for me.  I check every article before it goes live just to make sure that it is formatted correctly, covers the topic fully, and meets the high quality standards that we have.
We all love fish keeping and writing articles for this site. We hope to grow this site into one of the largest fish keeping websites on the internet.
Contact Us
Should you wish to contact me about anything you can via the following channels
email@  contactus@helpusfish.com
email@ advertising@helpusfish.com
email@ support@helpusfish.com